Hunter Street Press
Hunter Street Press is a boutique publishing company specializing in memoirs. We produce books for independent authors who have overcome adversity. A portion of our sales benefit Hunter Street Charity.
We offer full spectrum publishing services.
Hunter Street Press takes authors all the way through the publishing process and gives them full artistic control along the way. This means no one will be able to stop you from writing, designing, and selling the book of your heart, nor take advantage of your ideas. We offer editing, marketing, and distribution services to our clients to ensure a successful launch. Contact Tiffany@Hopey.net for a complimentary publishing call.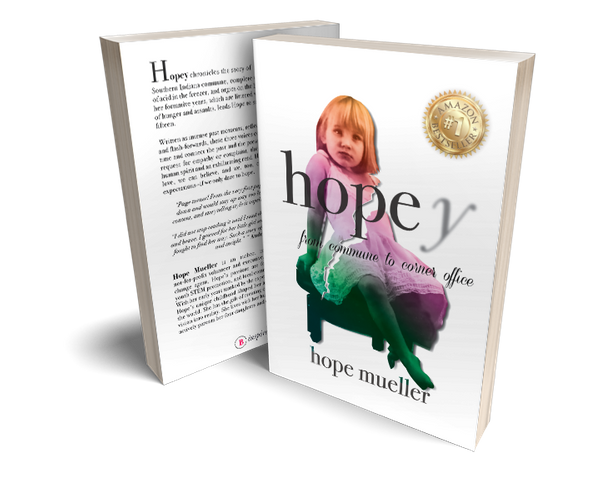 Hopey: From Commune To Corner Office
Hunter Street Press was founded in 2020 by bestselling author Hope Mueller. Her debut memoir, Hopey, chronicles the story of a courageous girl in a chaotic '70s Southern Indiana commune, complete with flowers for dinner, a ball of acid in the freezer, and orgies on the living room floor. Hope began Hunter Street Press to offer an outlet for other children from the commune to tell their stories, as well as to support independent memoir authors who would like to publish their work.
If you thought Hopey was compelling, then Counting Hope will further inspire and challenge you.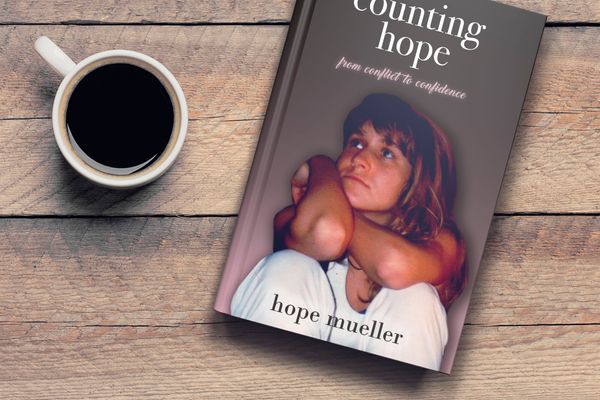 Counting Hope: from conflict to confidence
In her memoir sequel, we follow Hope Mueller's journey into adulthood as she unwittingly recreates the dark, chaotic world she was attempting to escape. As Hope finishes college, she digs herself out of drug addiction and abusive relationships to ensure her survival. She charges forward to build a better life for herself and her two daughters. Hope reveals the most intimate and painful events of her life while illustrating an unwavering motivation to improve her circumstances and discover her true worth.
Ultimately, Hope's story shows how small, daily steps towards confidence propel us forward, even beyond our darkest hours, to a place of more joy, more purpose, more fulfillment. Written in heart-pounding flashbacks and encouraging looks forward, Counting Hope is an epic journey of liberation, empowerment, and eventual success.